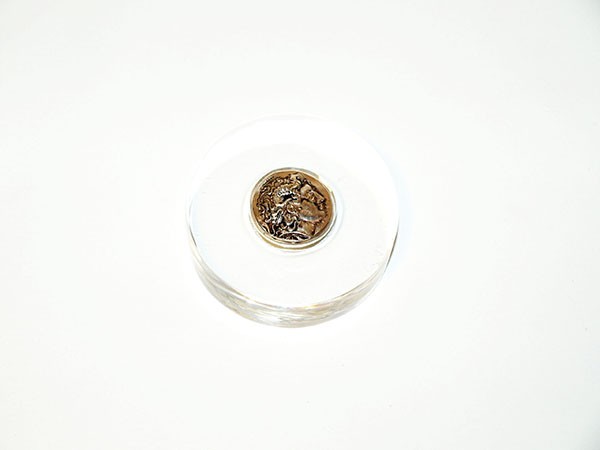 Paper weight gift in plexiglass with sterling silver 925 coin handmade
SH0055
Presspapier handmade sterling silver coin in plexiglass.
Compare
This is a presspapier.Α perfect gift for a businessman or home even for a new
married couple or a graduation gift.
Sterling silver coin.All designed
and made by hand in our silversmith workshop.
Width 9 cm.
This product is hallmarked sterling silver 925 .
It is possible to engrave by hand name,important date,or even a short message or a wish.
Stamped with our 1194 codes laboratory of the Industrial Champer of Greece.
It is placed in a luxury gift packaging at no extra charge.