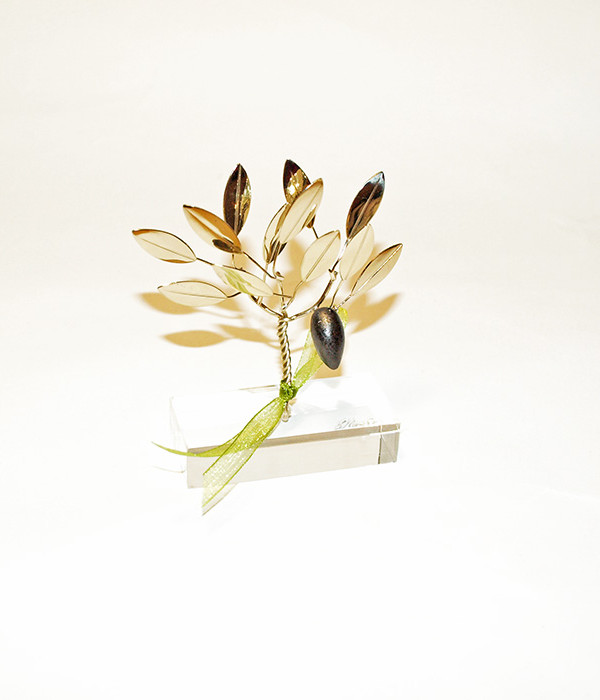 Handmade nickel silver olive tree of life.Engraving is available by hand for a personalized gift
SH0081
Nickel silver handmade olive tree of life in plexiglass
Compare
Since antiquity the olive tree was for people symbols of good luck and fertility.
This is a special gift for wedding,home or bussiness.It can be placed on a coffee table,office table  or any other furniture.
Brass olive tree with one ceramic black olive fruit all made by hand in our silversmith workshop.It is placed and glued on a piece of plexiglass.Olive tree can also be made of sterling silver on request with a different price.
Height 10
Width 7
Stamped with our 1194 codes laboratory of the Industrial Champer of Greece.
It is possible to engrave by hand name,important date ,or even a short message or a wish.
It is placed in a luxury gift packaging at no extra charge.