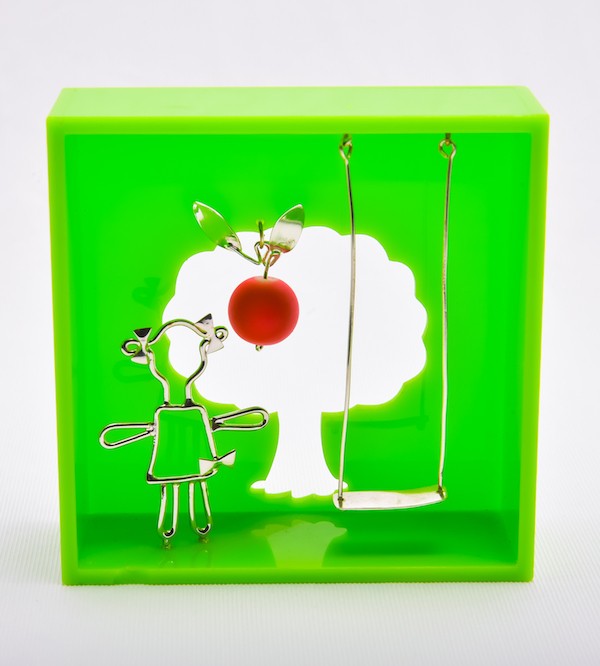 Handmade gift sterling silver 925 girl in green plexiglass wall frame.Engraving is available by hand for a personalized gift
SH0013.
Handmade sterling silver girl in plexiglass frame.
Compare
A tinny little sterling silver girl with an apple tree and her swing .All made by hand by our silversmith workshop.
Α green plexiglass wallframe ,beautiful gift for christening or birthday or a gift for her room.
It can be hanged on the wall.
It is possible to engrave by hand baby's name,date of birth,or even a short message or a wish.
Height 9 cm.
This product is hallmarked sterling silver 925 .
Stamped with our 1194 codes laboratory of the Industrial Champer of Greece.
It is placed in a luxury gift packaging at no extra charge.