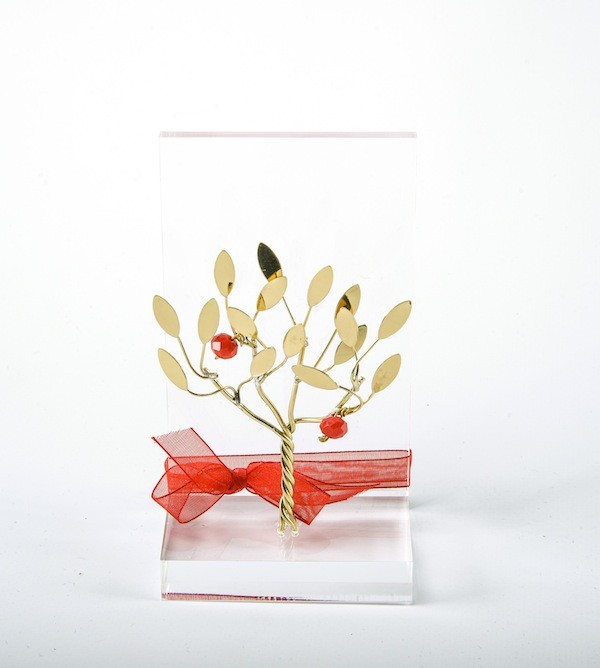 Handmade brass gift business card holder with pomegranate tree in plexiglass
SH0041.
Handmade brass pomegranate tree business card in plexiglass.
Compare
Since antiquity the pomegranate tree was for people
symbols of good luck and fertility.
A nice gift for home or business.
Brass pomegranate tree with two red crystal stones in plexiglass .There is a space betweeen the tree and the plexi glass so it can hold papers or business cards.All made by hand in our silversmith workshop.Pomegranate tree can also be made of sterling silver on request with a different price.
It can be used for saving papers or business cards.
Height 16,5 cm
Width 8
Stamped with our 1194 codes laboratory of the Industrial Champer of Greece.
It is possible to engrave by hand name,important date,or even a short message or a wish.
It is placed in a luxury gift packaging at no extra charge.